Home > Really Foldable Earth Auger 63cc 2 Stroke (RAPL-PHD-6802)
SKU:- MTAK-EN-EA-4879
Model No.:- PHD-6802
0 Machines Sold
Full safety features.
Ergonomically designed handle.
Comfortable and well-balanced.
Excellent anti-vibration system
Lightweight
Fuel efficient engine.
Low Noise
Easy to start.
₹19,150 ₹24,500
Inclusive of all taxes
21% OFF You save ₹5,350
Get fastest delivery by 5-7 days
Get 18% GST on input
NA guarantee
7 Days easy returns
All transactions are secure and encrypted
This tool is used to dig holes in the ground, typically from a few inches to about a foot in diameter.It is generally used for setting fences and signposts or planting saplings.It is also used in construction areas like as in the off road construction work.This earth auger can be Tolded and thus can be easily carried from one place to another.It is powered by a powerful 2-stroke,63 cc petrol engine.The drills are made up of carbon steel metal thus are effective for drilling in tough and hard soils.This machine can be fitted with different drill sizes thus allowing user to dig holes of various widths.It is basically used in horticultural and agricultural areas for plantation,fencing and construction purposes.
| | |
| --- | --- |
| Brand | Really |
| Model | RAPL-PHD-6802 |
| Displacement | 63cc |
| Engine Power | 2.2 Kw |
| Engine Type | 2 Stroke |
| Drill Range  | 40mm / 300mm |
| Handle Type | One Man Operated |
| Fuel | Oil Mix Petrol 1:25 |
Customer questions
Need more help?
Talk to our experts
Call Now
Explore more Foldable Trolley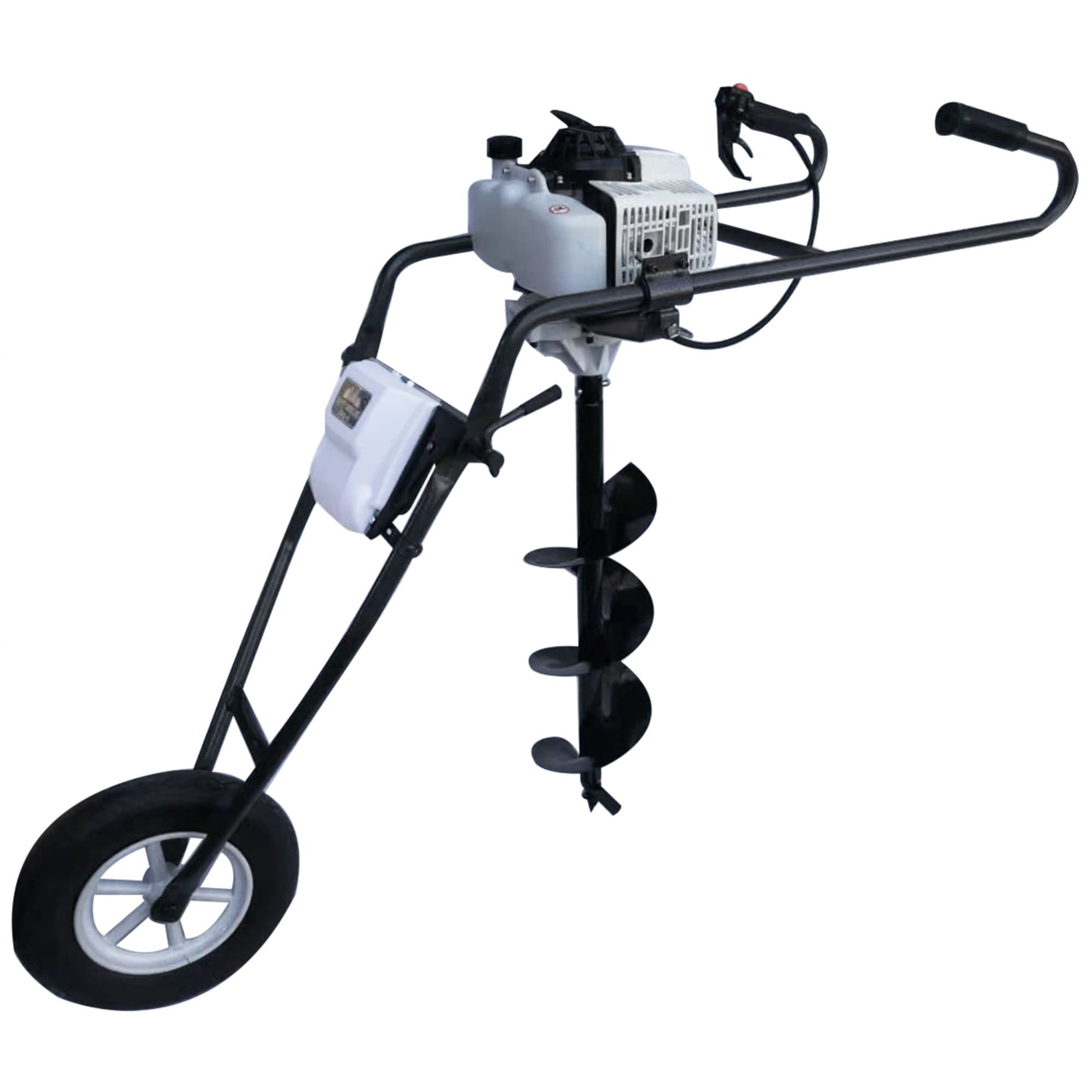 0(0 reviews)
21% OFF You save ₹5,350
₹19,150₹24,500
Add to cart